PRODUCTS
RFID GLASS TAG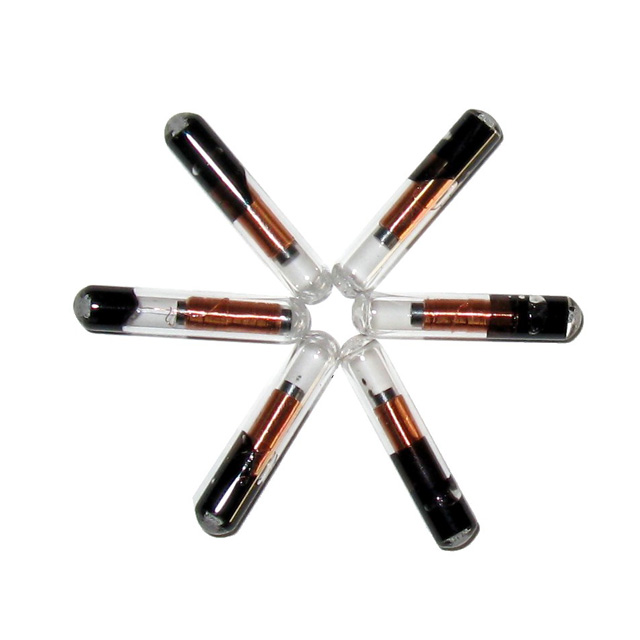 RFID LF Animal Bio-Glass Tube Tag is pre-loaded in a sterilized injector sealed in plastic ready for injection under an animal's skin. It enables the complete traceability of pets as animal and owner data are registered in a PC's database ensuring that pets, when found can be identified and claimed quickly when lost or stolen.

The RFID transponder measures just ø2.12mmx 12mm. Inside the capsule is an antenna coil and a microchip, which requires no battery and contains the indelible RFID identification code.

In accordance with ISO standard 11784, the unique identification code can be read anywhere in the world!